L-Glutathione 250mg (90 capsules)
Antioxidant
Improves oxygen
Strengthens the immune system
Detoxifying
With added vitamin C (ascorbic acid)
Suitable for vegans and vegetarians
Registe-se para ver os preços
Gluten Free

Lactose Free

Vegan

Soya Free

Without Artificial Flavors

Without Preservatives

Without Artificial Colouring

GMO Free
Description
Description
Glutathione is a protein, a sulfuric tripeptide, consisting of amino acids: glutamine acid, l-cysteine and l-glycine.
It is a powerful antioxidant and detoxifying, which protects cells against free radicals and improves the immune system.
It combats the harmful effects caused by the accumulation of free radicals, which accelerate cell aging and promote the development of chronic and degenerative diseases.
Glutathione levels are one of the most important markers of prognoses for all immune diseases.
A reduction in glutathione levels results in weakening of immune defenses and disruption of the body's most important detoxification functions.
With added vitamin C (ascorbic acid).
Suitable for vegans and vegetarians.
Product information
Product information
| | |
| --- | --- |
| Art-No. | 12433 |
| PZN: | 09100312 |
| EAN | 4260085382040 |
| Quantity: | 90 capsules |
| Capsule shell type: | Vegetarian |
Contents per capsule
Contents per capsule
Ingredients: 250mg of L-Glutathione.
Other ingredients: Hydroxypropyl-methylcellulose (HPMC), anti-caking agent: magnesium salts of fatty acids (vegetables),ascorbic acid.
Does not contain: Gluten, lactose, artificial flavors, GMO-free, soy, artificial coloring and preservatives.
Recommended dose
Recommended dose
Take 1 capsule two times per day with plenty of non-carbonated water.
Warnings
Warnings
Dietary supplements should not be used as substitutes for a varied and healthy diet. Keep out of reach of children. Do not exceed the recommended dosages. Keep in a cool, dry place away from light, heat and moisture. In case of pregnancy or breastfeeding the dose should be done under medical indication. Do not use in case of hypersensitivity, allergy and when interactions of another product with any of the constituents of the formulation are described. Preferably consume before the end of: see at the bottom of the package (validity).
Additional product information
Test Report
Look here for current customer information and test report for all our products from an independent German laboratory and convince yourself of your safety. All ZeinPharma products are regularly tested by independent laboratories looking for microorganisms to ensure a complete and safe product.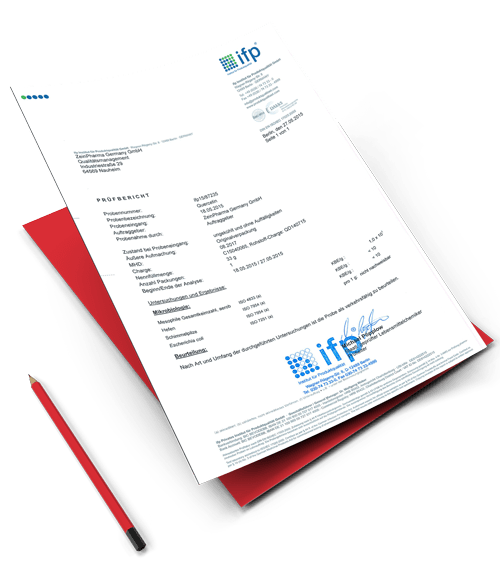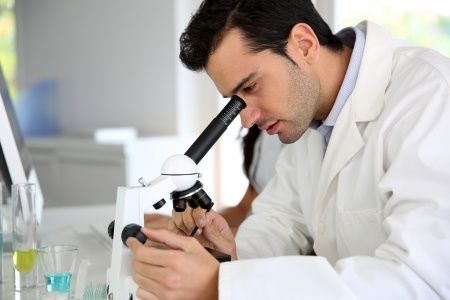 L-Glutathionine 250 mg
•    Improved formula: enteric-coated capsules
•    L-glutathione in its reduced form
•    Produced under the highest quality standards
•    250 mg of pure L-glutathione per capsule
•    Good utilisation by the body
Double protection for L-glutathione!
ZeinPharma® L-glutathione capsules provide you with reduced highly-dosed L-glutathione in enteric-coated capsules. In addition, the L-glutathione is protected by ascorbic acid. The bioavailability is thus greatly increased in contrast to conventional products.
By adding ascorbic acid in the L-Glutathione capsules, the reduced, bioactive form is retained for you!
Reduced L-glutathione gets oxidised very fast because it is very re-active. On the one hand, this is desired, on the other hand it should take place only in the body cells, not already on the way there.
Therefore, ascorbic acid is added to L-glutathione. Ascorbic acid is probably more familiar to you as Vitamin C. It acts as an antioxidant and protects L-glutathione on its way into the body cells. Premature oxidation would limit its effectiveness. To prevent this from happening, it is protected from too early reaction by ascorbic acid.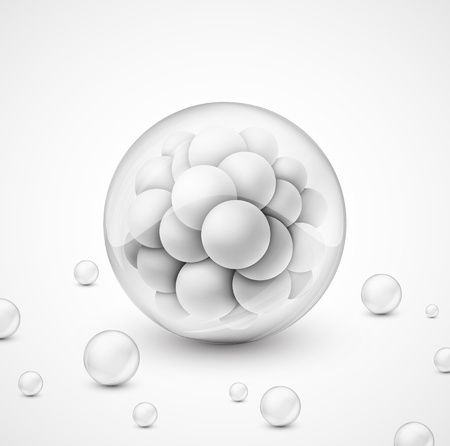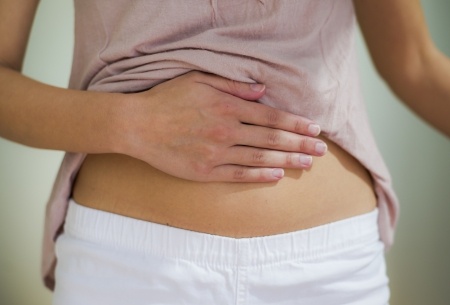 Gently resistant to stomach acids
Through extensive research, it has been possible to develop capsules that are naturally acid-resistant. These capsules are made of vegetable cellulose and do not dissolve in the stomach. This ensures that the glutathione is released at the right time and in the right place – namely in the small intestine.
The capsules contain no chemical sheaths. In addition, the capsules contain no animal products, thus they are also suitable for vegetarians and vegans. Likewise, they are kosher and halal. The L-glutathione capsules are a purely herbal product without additives of animal origin. Therefore, you must also not have fear of any allergic reactions, e. g. against egg white.