Schisandra 500mg (90 capsules)
Improves heart, liver and kidney function
Anti-inflammatory
Detoxifying
Combates depression
Combattiredness and exhaustion
Improves concentration
Suitable for vegans and vegetarians
Registe-se para ver os preços
Lactose Free

GMO Free

Gluten Free

Soya Free

Vegan

Without Preservatives

Without Artificial Flavors

Without Artificial Colouring
Description
Description
Esquisandra berries (Schisandra) are small red berries, which are obtained from a shrub that grows in Russia and the Far East, and are considered the "fountain of youth".
It has a balancing effect on the body, helps to cope with mental and physical stress, fights adrenal fatigue, nervous exhaustion and lack of energy.
Strengthens memory, improves vision, hearing and increases libido.
Scientific studies have proven that it has a fortifying effect on the liver and contains lignanas, which protect it by stimulating cells that provide antioxidant properties to the body.
Suitable for vegans and vegetarians.
Product information
Product information
| | |
| --- | --- |
| Art-No. | 12867 |
| PZN: | 11161410 |
| EAN | 4260085383399 |
| Quantity: | 90 capsules |
| Capsule shell type: | Vegetarian |
Contents per capsule
Contents per capsule
Ingredients: 500mg of Esquisandra fruit extract (of which 35mg of Esquisandra).
Other Ingredients: Hydroxypropyl Methylcellulose (HPMC).
Does not contain: Gluten, lactose, artificial flavors, GMO-free, soy, artificial coloring and preservatives.
Recommended dose
Recommended dose
Take 2 capsules daily with non-carbonated water (at least 200 ml).
Warnings
Warnings
Dietary supplements should not be used as substitutes for a varied and healthy diet. Keep out of reach of children. Do not exceed the recommended dosages. Keep in a cool, dry place away from light, heat and moisture. In case of pregnancy or breastfeeding the dose should be done under medical indication. Do not use in case of hypersensitivity, allergy and when interactions of another product with any of the constituents of the formulation are described. Preferably consume before the end of: see at the bottom of the package (validity).
Additional product information
Test Report
Look here for current customer information and test report for all our products from an independent German laboratory and convince yourself of your safety. All ZeinPharma products are regularly tested by independent laboratories looking for microorganisms to ensure a complete and safe product.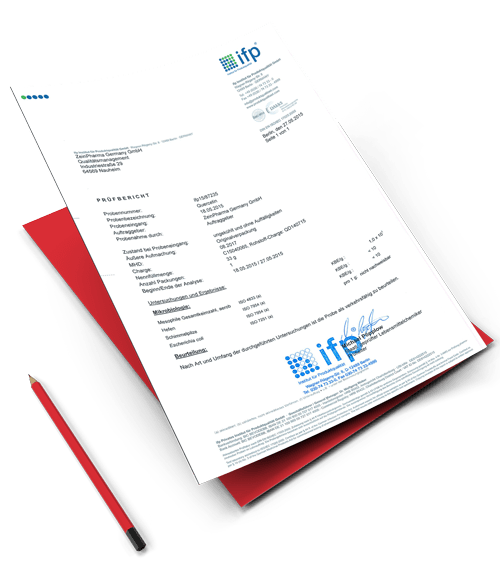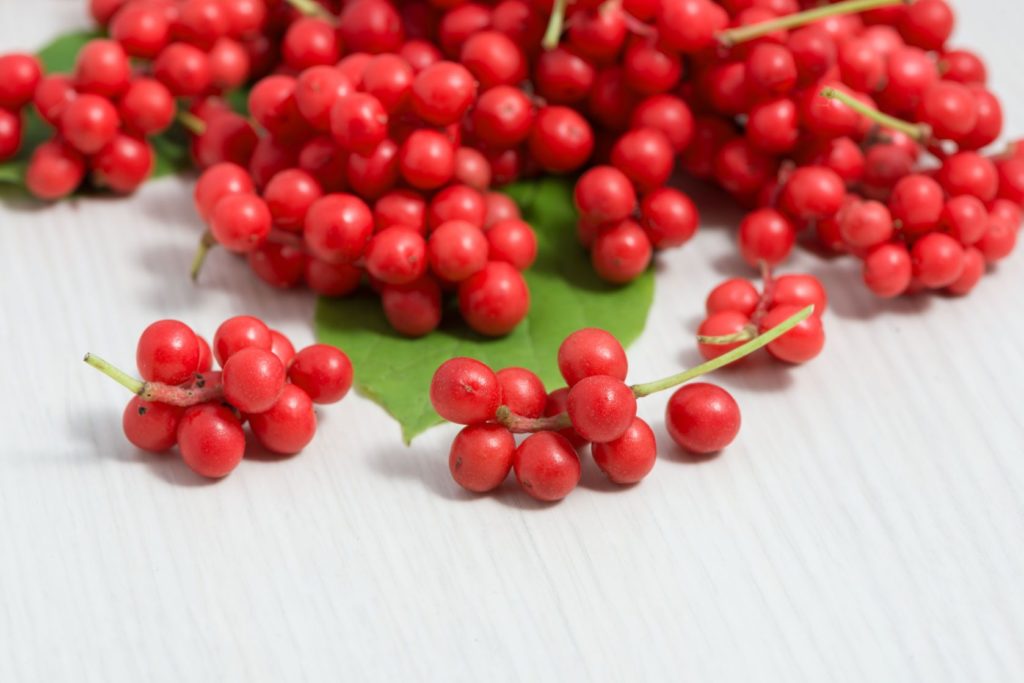 Schisandra 500 mg
90 high-quality Schisandra capsules of ZeinPharma® with a dosage of 505 mg of Schisandra chinensis fruit extract. Benefit from the outstanding features of our product manufactured under the strictest quality standards.
•     Original Wu Wei Zi
•     505 mg per 1 capsule
•     Pure fruit extract from Schisandra chinensis
•     100 % vegetarian and vegan
•     Without artificial flavours and preservatives
•     Controlled for impurities
Schisandrin and its valuable
ingredients
By nature, the Schisandra fruit is blessed with more than 30 lignans. These occur in different parts of the plant Schisandra chinensis. This includes the lignan "Schisandrin". As phytochemicals having a hormone-like structure, such phytoestrogens have an antioxidant effect. The plant uses the phyto-hormones to control its own growth. In addition, plant hormones play a role in the defense against pathogens that could harm the plant. As concerns further ingredients found in the Schisandra fruit there are moreover 13% protein, fiber and carbohydrates. For the human organism, the properties of vegetable lignans as radical scavengers are particularly interesting.